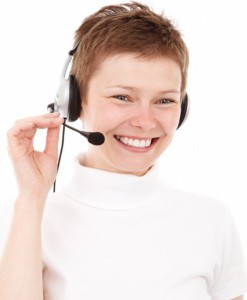 Call center firms, which are utilized as one of the fastest ways to contact the customer, care to employ their representatives effectively to reach more customers. It is important to make inferences from existing sales data to use them effectively by the sales force or customer representatives. In this context, the representatives can be directed to the customers who will deal with the right product, thus increasing sales and continuity.
Representative-Customer Matching System (OPTIMATCH-CallCenter) software is designed to monitor and manage call performance of sales teams at sales level and to work with maximum efficiency by customer-product and representative pairing.
OPTIMATCH-CallCenter supports representatives by recommending the most suitable products for their customers. Within the reference pools, customer-product matching is presented which will be profitable for the firm according to the skill of the representative and sales experience.
These propensity solutions are based on data mining and crowd sourcing management approaches utilized in OPTIMATCH-CallCenter.
Employing OPTIMATCH-CallCenter in Call Centers, will provide following benefits and even more:
Increase in the number of total sales and profit maximization,
Forecast your sales and productive planning
Prevention of product cancellation and customer churn,
Manage time of representative teams efficiently,
OPTIMATCH-CallCenter is customized version of OPTIMATCH-Sales software solution for Call Center Industry.
If you are interested you may glance at OPTIMATCH–Insurance version specialized for Insurance Sector.
If you want to customize OPTIMATCH-CallCenter's capabilities for your own work-flow beyond those versions.
If you want to take excellence of OPTIMATCH-CallCenter's benefits, please contact sales@techsin.com.tr for demo and price quotation.