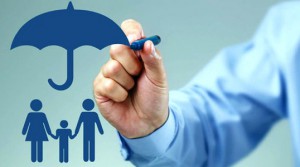 In rapidly growing insurance market, companies using sales teams effectively are able to reach more customers. In order to employ insurance consultants effectively, it is important to make inferences from existing sales data. In this context, the increase and progress of consultants' sales could be ensured by offering proper products to accurate customers.
Consultant-Product-Customer Matching System (OPTIMATCH-Insurance) software is designed to ensure maximum efficiency for individual annuity, life and vehicle insurance companies by tracing and managing the performance of sales team in the office or at the field.
These propensity solutions are based on data mining and crowd sourcing management approaches utilized in OPTIMATCH-Insurance.
Employing OPTIMATCH-Insurance in insurance sector, will provide following benefits and even more:
Increase in the number of total insurance policy sales and profit maximization,
Prevention of policy cancellation and customer churn,
Decrease in the number of policy frauds,
Enable customer transfers from others companies by attractive policy proposals.
OPTIMATCH-Insurance is customized version of OPTIMATCH-Sales software solution for Insurance Industry.
If you are interested you may glance at OPTIMATCH–CallCenter version specialized for Call Centers.
If you want to customize OPTIMATCH-Insurance's capabilities for your own workflow beyond those versions,
If you want to take excellence of OPTIMATCH-Insurance's benefits, please contact sales@techsin.com.tr for demo and price quotation.